Event Details
Pay Equity Imperative
Date:
September 21, 2023, 5:30pm – 8:30pm
Location:

Ramada Inn
2216 W Landis Ave
Vineland, NJ 08360
(856) 899-5436

Price:

HRA member $40.00 non member $50.00

Event Type:
iCal link
Networking: 5:30 - 6:15 pm
Dinner: 6:15 - 7:30 pm
Program: 7:30 - 8:30 pm
It is undeniable that there is a pay gap relative to gender, race and ethnicity. Debating how large the gap misses the point: inequity is just that and carries with it legal, business and DEI considerations.
This program will provide an overview of the legal context for evaluating pay equity. We will address federal law, the more exacting New Jersey Diane B. Allen Pay Equal Pay Act, OFCCP enforcement and the anticipated addition to the EE0-1 of a pay data reporting requirement.
Session Description
The program also will discuss state and local laws that ban questions on salary and/or require pay transparency. As important, the program discusses the pros and cons of voluntarily adopting independent of any legal mandate salary bans and pay transparency protocols.
In addition to discussing other systemic steps to increase pay equity, the program will explore pay equity audits designed to uncover and remedy pay inequities. This program will conclude with 11 potential traps in pay equity audits and paths to avoid them.
Learning Objectives
Objective 1: To understand the legal context for increasing pay equity and risks for not doing so
Objective 2: To implement specific systemic steps to increase pay equity
Objective 3: To put together the elements of a robust pay equity audit
Sponsor:
Certification credit: This program is approved for 1.25 general recertification credit hours toward PHR, SPHR and GPHR recertification through the HR Certification Institute. Please be sure to note the program ID number on your recertification application form. For more information about certification or recertification, please visit the HR Certification Institute website at www.hrci.org.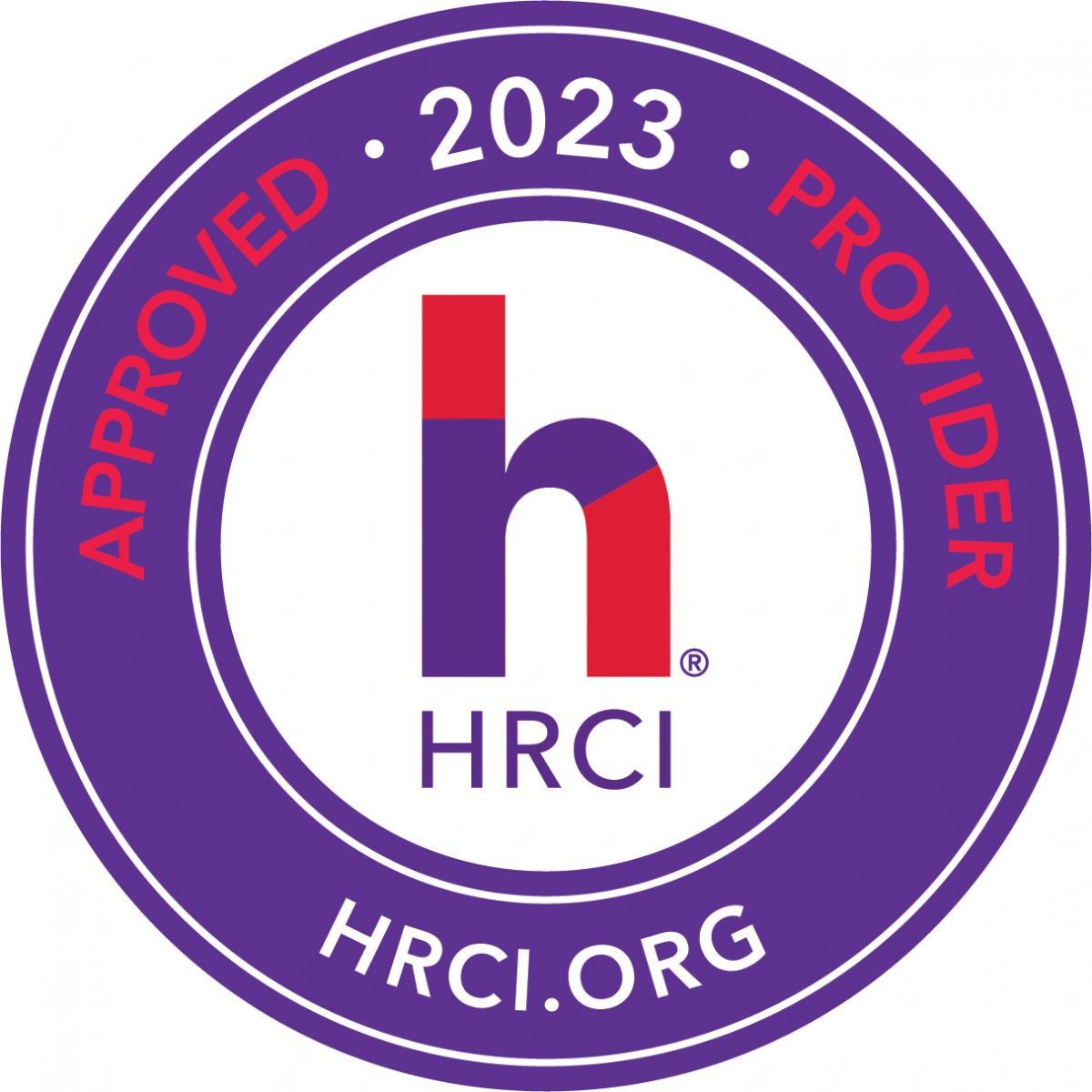 The use of this seal is not an endorsement by the HR Certification Institute of the quality of the program. It means that this program has met the HR Certification Institute's criteria to be pre-approved for recertification credit.
Approved 1.25 PDC's