Event Details
Social Media In The Workplace: Legal Trends And Ethical Considerations
Date:
June 15, 2017, 5:30pm – 8:30pm
Location:

The Greenview Inn at Eastlyn Golf Course
4049 Italia Avenue, Vineland.
(phone) 691-5558
http://eastlyngolf.com/contact.php.

Price:

Prior to deadline: HRA member $35.00 non member $45.00

Event Type:
iCal link
Networking: 5:30 - 6:15 pm
Dinner: 6:15 - 7:30 pm
Program: 7:30 - 8:30 pm
Topic: Social Media In The Workplace: Legal Trends And Ethical Considerations
The exploding growth of social media has significantly changed the way people communicate and conduct business. Not surprisingly, employees' social media activities have significantly pushed the boundaries of lawful workplace behavior and created legal challenges for employers seeking to control this new form of communication and minimize their legal risks. In addition, social media has benefits and can be a valuable tool for employers in marketing, recruiting and developing professional relationships. This presentation will address recent developments in employment law involving social media usage and the tension between employee freedoms and employer rights and obligations. The goals of this presentation are:
·
To educate employers as to the benefits of using social media, including using social media for recruiting potential employees, marketing, monitoring employees and networking
·
To advise employers as to potential pitfalls of using social media in hiring, disciplining and terminating employees
·
To teach employers how to protect the company from its employees' use of social media, including discussing the importance of implementing social media policies and training employees regarding those policies and other applicable state and federal laws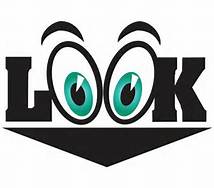 JOIN YOUR COLLEAGUES -- SEE WHO'S COMING!
Sponsor:
Certification credit: This program has been approved for 1.25 general recertification credit hours toward PHR, SPHR and GPHR recertification through the HR Certification Institute. Please be sure to note the program ID number on your recertification application form. For more information about certification or recertification, please visit the HR Certification Institute website at www.hrci.org.

The use of this seal is not an endorsement by the HR Certification Institute of the quality of the program. It means that this program has met the HR Certification Institute's criteria to be pre-approved for recertification credit.
Approved for 1.25 PDC's